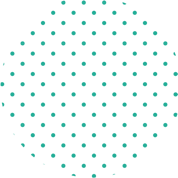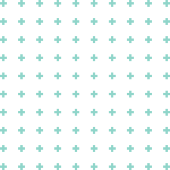 Get a crowd of
features On Gocrowdera
Here is what sets GoCrowdera apart from other crowdfunding platforms
WHAT'S NEW ON OUR BRAND NEW PLATFORM
Fully enabled AI Platform
Getting the necessary clarity about the current state to help you improve your game.
Fundraising Website
A fully functional Website for Ngo, Organization and Individual Fundraisers with a customized Donation Button for financial help.
Mobile Optimization
Instead of simply rearranging the content for mobile screens, we have an entirely new experience for every size of the screen.
Dashboard Service
You can run multiple free crowdfunding campaigns and all can be managed using one single dashboard.
Disbursement
We disburse money every 10 days or as per the fundraiser's request to ensure the cause is not getting hampered in any way.
Peer 2 Peer
Unleash the power of coming together and build your own team of volunteers with separate fundraising pages.
CAMPAIGN MANAGEMENT TOOLS
Automated Campaign Creation Flow Feature
Raise funds with effortless campaign creation in just easy 4 steps.
100% Content Customization
From title to rich text story, couture your campaign according to your cause.
Campaign Creation
Not very tech-savvy, no problem we have a team to do it for you.
Customized Content Creation
You might not be a writer, but you are a Changemaker and to write your story we have a creative buddy for you.
Social Media Connectivity
Link your campaign with top-notch social media platforms and leverage the power of the digital crowd.
Image/Video Friendly Content
Upload Image, Videos Infographics, and more to build your content visually compelling.
OUR BEST FOR OUR FUNDRAISERS
Update & Comment Section
An interactive update section and comment box to set a conversation between you and your donors & supporters with no bars. Your followers will get an immediate automatic notification for every latest update.
Disbursement
Unlike most fundraising platforms, we disburse money every 10 days or as per the fundraiser's request to ensure the cause is not getting hampered in any way. We encourage fundraisers to achieve the goal amount but don't let the change or changemaker wait till then.
Shareable URL
All round compatible link for easy sharing. You can also create a custom link so that your campaign is listed at a readable, informative web address!
Separate Donor Section
A dedicated section for your angel donors with trouble-free and secure contribution monitoring.
Spend Matrix
Distribute your goal amount in your sub-causes and tell your supporters how they are changing the world with you.
SDG Tag
Connect your cause with UN defined Sustainable Development Goals to make your campaign global.
Hashtag/keywords
Get the campaign trending with hand-picked and tailor-made hashtags.
Flexible Time Limit
You can run the campaign as long as you want to make timeless changes.
Flexible Goal Amount
You can change and extend your goal amount whenever you want.
WHY ARE WE THE DONOR'S BEST CHOICE?
No Donor Dipping
When we say we are absolutely and truly free, we mean it. Every charity will only help the cause and no additional tips are demanded from the donors. Unlike other crowdfunding sites claiming to be free, Go Crowdera does not seek or rely on any kind of tips or voluntary donations of contributors. We only charge processing fees for premium features.
Multiple Payment Gateways
Razorpay, Stripe, WePay, PayU or PayPal, we have partnered with the most adapted global payment gateways to make them free of charge for our donors and have multiple online payment modes and QR Generation Code Option to make the financial assistance process all about good deed vibes only.
Recurring Donation
To ensure an everlasting impact on your supported cause, you can opt for monthly and annual recurring donations. You are also free to terminate it anytime.
Anonymity
Don't wish to be known? You can make anonymous donations and we will call you 'Good Soul'.
Tax benefits
We have multiple tax benefitting campaigns where your donation can be claimed as a tax deduction under tax exemption acts.
Global Payment Methods
We accept payment from 194+ countries and currencies, so the fundraising can go infinite.
What the world thinks about goCrowdera
Support 😉
I ran my campaign through Crowdera in its initial phases & I greatly appreciated the support I received from the Crowdera Team .
Focused 😇
I'm impressed with Crowdera's mission & how single-mindedly they are focused on solving a problem that is important & that really matters.
Flexible and Convenient 🤩
I found many things flexible and convenient on Crowdera compared to others in the same space. They don't ask you to sell your idea to them, they don't take a fee or a commission.
Experience ☺️
Its beeen a wonderful experience with whole hearted support for my cause by Crowdera and team.
Thanks to Crowdera 🥰
We've raised thousands of dollars to help young people in Guatemala reach their dream of furthering their education.
Excellent Choice 😁
Crowdera was an excellent choice for us. We definitely made right decision in choosing them.
Crowdera surprised me! 😋
In the fast getting crowded field of Donation Mobilization Platforms, Crowdera seems to stand apart from others.
Helpful 😃
I have always found Crowdera crew to be very helpful. I recommend Crowdera to every Non-Profit